Saanchi & Vivek
March 2, 2022
Weddings give us a chance to work with all age groups but at this wedding, we could connect more than ever as 80% of the crowd was our age and 20% blended seamlessly with young hearts. We felt one with this big gang of friends & family.
Saanchi and Vivek have been high school sweethearts and very few of such relationships survive the test of time and end up in marriage. Their chemistry was insatiable, Vivek's cousins even described them as "Couple F***ing Goals; there are no two people better made for each other than Saanchi & Vivek". And we couldn't agree more.
Saanchi is a big-time K- Pop & anime fan, so when she came up with the idea of an Indian wedding film with K-pop tracks we were all in for it. We love it when the bride & groom give us these refreshing perspectives and creative freedom. In fact, we not only enjoyed shooting this wedding, but post-production was also all the more fun. And this also happens to be the only wedding film that was approved at the first cut (well that's rare in the wedding industry).
This wedding has a special place in our hearts. Nothing but gratitude for all the love you guys gave us. And finger hearts for Saanchi for making us fall in love with BTS.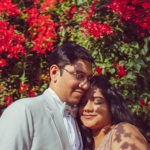 Previous post Khyati & Sohil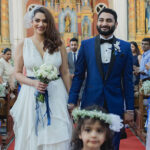 Next post Jem & Nils